Nestled in the heart of Ontario lies a city that is often overlooked by travelers in favor of its more popular neighbors. But those who take the time to explore this hidden gem will uncover a vibrant arts and entertainment scene that rivals any big city. From immersive art experiences to live music venues, Hamilton offers a plethora of exciting and unique things to do. Whether you're a local looking for something new or an out-of-towner searching for an off-the-beaten-path adventure, Hamilton has something for everyone. Join us as we delve into the lesser-known treasures of this dynamic city and discover all the exciting possibilities that await you.
Unleashing the Best Kept Secrets: 7 Unusual Things to Do in Hamilton
Hamilton is full of surprises, and if you're looking for something out of the ordinary, you won't be disappointed. One unique activity to try is the Hamilton Escarpment Stairs, a challenging climb that rewards you with breathtaking views of the city. For a more relaxed experience, visit the Dundurn Castle, a 19th-century mansion that offers guided tours and stunning gardens. If you're feeling adventurous, head to the Tiffany Falls Conservation Area for a hike through lush forests and picturesque waterfalls. For a taste of history, check out the HMCS Haida National Historic Site, a retired naval destroyer that played a crucial role in World War II. Don't miss out on Art Crawl, a monthly event where galleries and shops open their doors to showcase local artists and vendors. Finally, explore the Westdale Village neighborhood for its charming shops and cafes, perfect for an afternoon stroll.
Savoring Culture and Creativity: A Guide to Arts and Entertainment in Hamilton
Are you a fan of the arts and culture scene? Hamilton has plenty to offer. Art Gallery of Hamilton boasts an impressive permanent collection with over 10,000 works of art, ranging from historical paintings to contemporary pieces. Hamilton Philharmonic Orchestra is a must-see for music enthusiasts featuring talented performers who harmonize beautifully under the leadership of Gemma New. If theatre is your thing, look no further than the renowned Theatre Aquarius, putting on various productions throughout the year that cater to all tastes. For film lovers, head over to Westdale Theatre, which screens both classic movies and indie films in its cozy auditoriums – perfect for escaping into another world for a while! There's never a dull moment when it comes to exploring Hamilton's creative side; immerse yourself in art exhibitions, musical performances or take home artisanal keepsakes from one of many vibrant markets peppered across this city!
Beyond Ordinary Tourism: Top Experiences for Adventurers in Hamilton
If you're an adventurer seeking to push your limits, there's no shortage of exciting activities in Hamilton. Zip lining at Treetop Trekking is a thrilling experience that will have you soaring through the trees and testing your agility. For those who are water lovers, try kayaking or paddleboarding along the scenic waterfront trail. If heights aren't your thing, consider taking on Hamilton's challenging hiking trails like Bruce Trail and Dundas Valley Conservation Area for breathtaking views and ultimate relaxation.
For more excitement, indulge yourself in adrenaline-fueled activities such as rock climbing or bungee jumping at Gravity Climbing Gym or Grand River Rocks. Or if cycling is more of your thing, take a ride around Cootes Paradise Marsh – home to over 250 species of birds! Whether you're a seasoned adventurer or just looking to try out something new, Hamilton has endless options for unforgettable experiences.
Get Ready to Be Wowed – Incredible Things You Never Knew About Hamilton
Discover the hidden gems of Hamilton that will leave you stunned. Many people are not aware of the rich history, stunning landscapes, and unique attractions that Hamilton has to offer. One such attraction is the African Lion Safari, which offers a once-in-a-lifetime experience for wildlife enthusiasts. You can also visit Dundurn Castle, an impressive 19th-century mansion with beautiful gardens and fascinating exhibits on Canadian history.
Hamilton is also home to some breathtaking waterfalls, including Albion Falls and Webster's Falls, both located in Spencer Gorge Conservation Area. If you're interested in engineering marvels then check out the iconic steel arch structure – The Skyway Bridge, which offers magnificent views of Lake Ontario.
Another interesting fact about Hamilton is its connection to aviation history – it was home to Canada's first airport! Visit The Canadian Warplane Heritage Museum where military planes from World War II era take flight during airshows!
With so many incredible things waiting for your discovery in Hamilton, why wait? Plan your trip today and be amazed by what this city has to offer!
Crafts, Music, Film and More! Fun Festivals Worth Attending in Hamilton
Rock Out at the Annual Supercrawl Music Festival
Supercrawl Music Festival is one of the most anticipated events in Hamilton, drawing music lovers and festival-goers from all over the country. For three days every September, James Street North transforms into a lively pedestrian promenade showcasing incredible musical performances, art installations, food trucks, and local vendors. The Supercrawl Music Festival features established headliners as well as emerging musicians across multiple stages. This free event offers so much more than just great music with its various interactive activities like street performers, artisans making handmade goods to sell or exhibit alongside delicious foods for everyone's taste buds. Come join thousands of people who descend on this vibrant city each year for this unforgettable celebration!
Get Creative at the Art Gallery of Hamilton's One-of-a-Kind Exhibits
The Art Gallery of Hamilton is a must-visit for art lovers in the city. The gallery hosts several unique exhibitions throughout the year that showcase both contemporary and historical works from local and international artists. One of their most popular exhibits is the Annual Film Festival, featuring independent films and documentaries from around the world. They also offer weekly drop-in sessions at their studio where visitors can participate in hands-on creative workshops ranging from painting to printmaking. With so much to see and do, it's no wonder that this institution has become an integral part of Hamilton's vibrant arts scene!
Celebrate Local Talent at the Hamilton Film Festival
Celebrate the local film industry by attending the Hamilton Film Festival, one of the most anticipated events in the city. The festival showcases a wide range of films from various genres, including documentaries, shorts, and feature-length films. With a focus on Canadian and international independent films, this festival is a must-attend for film enthusiasts. Don't miss out on the opportunity to meet and network with filmmakers, actors, and other industry professionals. Immerse yourself in the world of cinema and experience the creativity and talent of Hamilton's film community. Make sure to mark your calendar for this exciting event!
Experience Something New at the Hamilton Fringe Festival
The Hamilton Fringe Festival is a celebration of arts and culture that takes place every summer. This festival features unique performances from local and international artists, including theater, dance, music, and more. With over 50 shows to choose from, there's something for everyone at this festival. One of the highlights of the festival is the "Fringe Club," where you can enjoy live music, food, and drinks while mingling with other festival-goers. Don't miss out on this exciting event that showcases the best of Hamilton's creative community.
Experience the Thrill of Live Performances – The Must-See Shows of Hamilton
Live Performances are a staple of Hamilton's entertainment scene. From Broadway shows to local productions, there's always something happening in the city's theaters. The Hamilton Place Theatre is a popular venue for big-name acts and touring shows, while the Theatre Aquarius showcases local talent and produces its own plays. For a more intimate experience, check out the Staircase Theatre, which hosts improv comedy nights and small-scale productions. Music lovers will appreciate the variety of venues in Hamilton, including the Casbah, known for its indie rock shows, and the Mills Hardware, which features a mix of genres. Don't miss out on the annual Supercrawl Festival, where live music takes over the streets of downtown Hamilton for a weekend in September.
History Buffs Rejoice! Discover Ancient Relics Hiding In Plain Sight In Hamilton.
Uncovering Hamilton's Hidden Historical Gems
History buffs will be delighted to know that Hamilton is home to a plethora of ancient relics and hidden gems waiting to be discovered. The city boasts a rich history that dates back centuries, and visitors can explore it through various landmarks and attractions. One must-visit site is the Dundurn Castle, a 40-room Italianate-style villa built in the 1830s that offers a glimpse into the life of Sir Allan Napier MacNab, one of Canada's first premiers. Another must-see is the Battlefield House Museum & Park, which commemorates the War of 1812 and showcases artifacts from the era. Don't miss out on exploring these historical treasures during your visit to Hamilton!
Exploring the Rich History of Hamilton Through Artifacts
Explore the rich history of Hamilton through its fascinating artifacts. The city is home to a number of museums and galleries that showcase its heritage through a variety of exhibits. Visit the Hamilton Museum of Steam and Technology to learn about the city's industrial past, or head to the Canadian Warplane Heritage Museum to see vintage aircraft up close. For a more immersive experience, take a guided tour of Dundurn Castle, a 19th-century mansion that offers a glimpse into the lives of Hamilton's wealthy elite. Don't miss the Art Gallery of Hamilton, which houses an impressive collection of Canadian art and artifacts from around the world. Immerse yourself in the city's past and discover hidden treasures that are waiting to be uncovered.
Journeying Through Time: A Guide to Hamilton's Historical Sites
Journey through time in Hamilton by discovering the city's rich historical sites. Start with a visit to Dundurn Castle, a stunning 19th-century mansion that's now a National Historic Site. Marvel at its neoclassical architecture and explore the beautiful garden and grounds. Next up is the Battlefield House Museum & Park, which commemorates an important battle during the War of 1812. Learn about life during that era through exhibits and guided tours.
For those interested in Canadian military history, the HMCS Haida National Historic Site is not to be missed. This warship from World War II has been meticulously restored and offers visitors an immersive experience like no other.
Lastly, head over to Whitehern Historic House & Garden for a glimpse into life during Victorian times. This beautiful mansion has been preserved perfectly along with all its original furnishings giving you an idea of how people lived back then.
With these amazing historical sites full of ancient relics waiting for you to discover them, there are plenty of opportunities for History buffs to rejoice in Hamilton!
From Ancient Relics to Modern Marvels: Discovering Hamilton's Fascinating History
From ancient relics to modern marvels, Hamilton is a city that's steeped in history. Take a stroll through the Battlefield House Museum & Park and be transported back to the War of 1812. Or explore Dundurn Castle – a stunning neoclassical mansion built in the mid-19th century for Sir Allan Napier MacNab, one of Canada's first premiers. For aviation enthusiasts, The Canadian Warplane Heritage Museum offers an impressive collection of vintage aircraft from World War II onwards. And don't forget about the HMCS Haida National Historic Site! This Tribal-class destroyer served during World War II and Korea and now stands as a museum ship docked on Hamilton's waterfront.
Hamilton Attractions That Are Budget-Friendly
If you're looking for budget-friendly things to do in Hamilton, you're in luck. The city has plenty of attractions that won't break the bank. Start by exploring the Hamilton Farmers' Market, where you can find fresh produce, baked goods, and artisanal products at reasonable prices. For a dose of history, head to the Dundurn National Historic Site, which offers guided tours for a nominal fee. If you're a nature lover, visit the Royal Botanical Gardens, where you can stroll through beautiful gardens and nature trails for free. Another great option is to check out the Art Gallery of Hamilton, which has a collection of over 10,000 works of art and offers free admission on the first Friday of every month. Don't forget to also take advantage of the many parks and green spaces in Hamilton, such as Gage Park and Bayfront Park, which offer stunning views and recreational activities at no cost.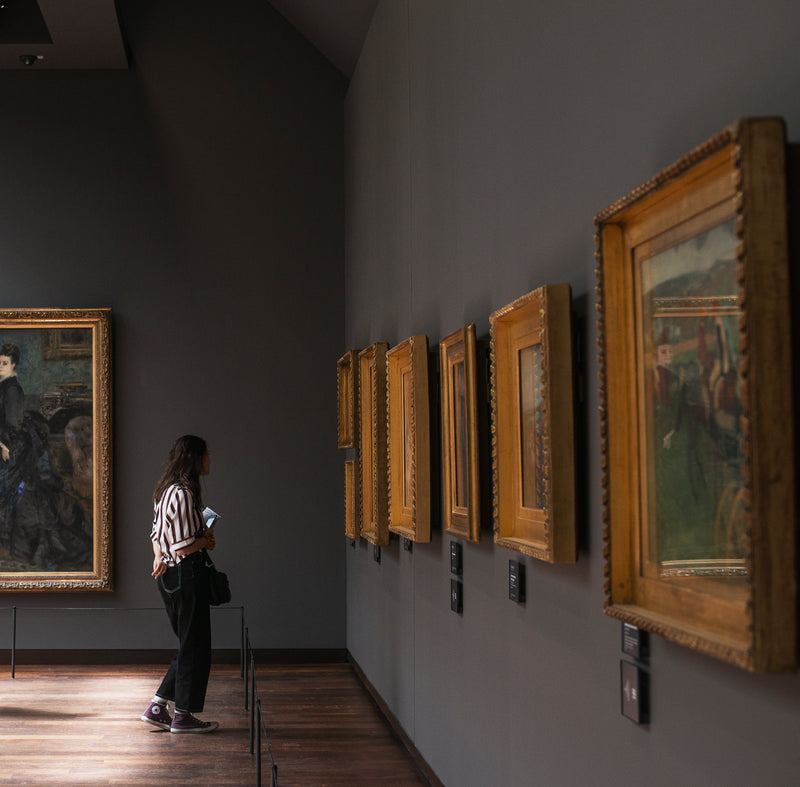 Take a Tour or Explore on Your Own – Activities Perfect for Solo Travelers
If you're travelling solo to Hamilton, don't worry! There are plenty of activities perfect for individual exploration. Guided tours are a great way to learn more about the city's history and unique features, such as its famous waterfalls or street art scene. Many tour companies offer small group options that allow you to meet other travellers while still maintaining your independence.
If you prefer to explore on your own, consider visiting one of Hamilton's many parks. The Royal Botanical Gardens offer serene walking paths and stunning floral displays, while Gage Park boasts an outdoor skating rink in the winter months. If you're feeling adventurous, rent a bike from SoBi Hamilton and explore the city's waterfront trails.
Looking for a cultural experience? Check out some of Hamilton's museums, such as the Canadian Warplane Heritage Museum or the Art Gallery of Hamilton. Both offer unique perspectives on Canadian history and art.
Whatever your interests may be, there's something for everyone in Hamilton – even if you're travelling alone!
Let's Get Physical – Exhilarating Outdoor Adventures To Experience In And Around Hamilton
Looking for exhilarating outdoor adventures in and around Hamilton? Look no further! Begin your journey with a hike up the escarpment to witness a breathtaking view of the city. If you're feeling brave, try out rock-climbing at Dundas Valley or take on the rapids by kayaking down the Grand River. For those who love heights, experience ziplining at Binbrook Conservation Area or challenge yourself at Treetop Trekking Hamilton. Take it to another level and go bungee jumping off a bridge with Bungee Niagara. Thrill-seekers can also enjoy mountain biking, skydiving, and even snowshoeing during winter months. With so many invigorating activities available, there is never a dull moment when exploring Hamilton's great outdoors.
Looking for some outdoor adventure in Hamilton? You're in luck! There are plenty of thrilling activities to choose from. Hiking enthusiasts will love the scenic trails at the Dundas Valley Conservation Area, where you can explore over 40 kilometers of trails through lush forests and stunning waterfalls. For those who prefer to be on two wheels, the Hamilton-Brantford Rail Trail offers a picturesque cycling route through farmland and forests. Rock climbing enthusiasts can head to Gravity Climbing Gym, which offers both indoor and outdoor climbing experiences for all skill levels. If you're looking for something a little more unique, try your hand at axe throwing at BATL – The Backyard Axe Throwing League. And for the ultimate adrenaline rush, take a leap of faith with a bungee jump off the historic 100-foot high railway bridge at Grand River Rafting Company. Get ready to experience the great outdoors like never before in Hamilton!
In conclusion, Hamilton is a city that has something for everyone. Whether you're an adventurer seeking a thrill, a culture vulture looking for the latest arts and entertainment, or a history buff searching for ancient relics, Hamilton has it all. From the best-kept secrets to the must-see shows, there's no shortage of exciting and unique things to do in this vibrant city. So pack your bags and get ready to experience all that Hamilton has to offer!